Wellbeing
BGS is known locally for the excellent quality of the relationships between staff and students. The first duty of any member of staff is the care of students who are in their charge.
The Directors of Studies have specific responsibility for the welfare of all students in relevant Year groups; they work with the Senior Academic Mentors and Form Tutors who are, at Form level, the basis of the school's pastoral care system.
The formal pastoral system is supported by a peer-mentoring scheme which offers younger students the opportunity to discuss concerns with specially trained Sixth Form students.

Vision Statement
At Bexley Grammar School we are committed to the broader development of our pupils and staff, prioritising their physical and mental health and emotional wellbeing.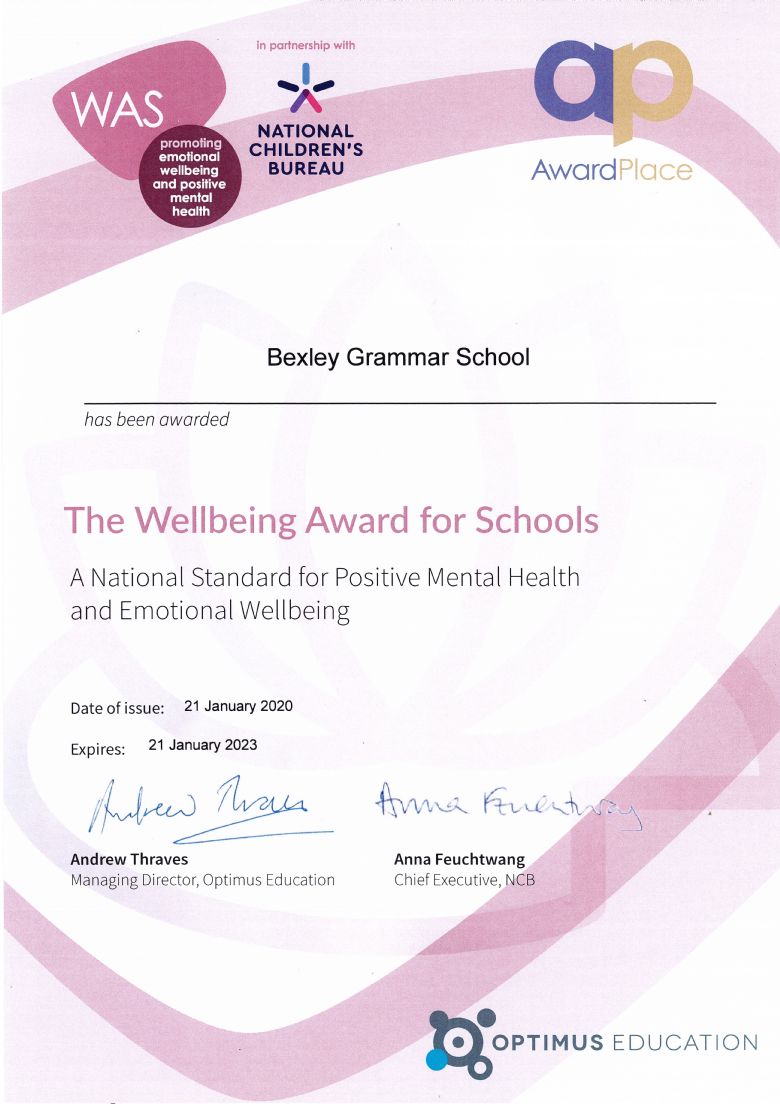 At the heart of what we do is a commitment to treating people as individuals and meeting their needs, inside and outside of the classroom. We strive for our young people to develop their character and be resilient when facing the challenges that life will bring. We are committed to offering them opportunities to develop into independent young people who have the confidence to ask for support and to support others when required. We aim to nurture their talents and interests and educate and celebrate their differences.
We want our school to be a place where all of our staff are happy to come to work and relish the opportunity to develop their considerable talents further. We aim for a climate where asking for help is a sign of strength not weakness, and colleagues know that there is support available in whatever form is appropriate. Life Gets Better Together for everyone at Bexley Grammar School.
welcome to our wellbeing HUB
welcome to our wellbeing wall
Scan the code using the Padlet app on your phone or tablet!