Myths about the IB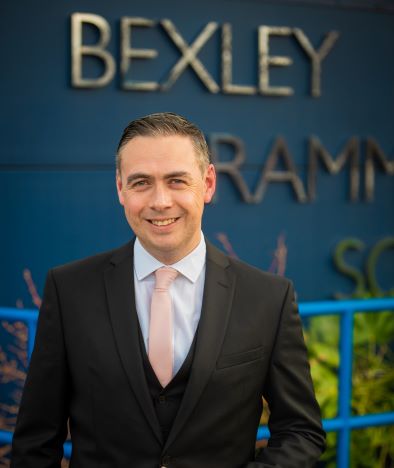 I am confident that our students are the best voices to listen to when it comes to finding out about the sixth form at BGS - I leave that to them. Also, you have plenty of explanations of what the International Baccalaureate Diploma Programme (IBDP) is elsewhere in this virtual experience.
I would just like to address a few myths or common misconceptions about the IB that I have heard in previous years from visiting students, parents and even teachers at other schools.
Universities and employers are not familiar with the IB
While this may have been the case ten years ago, it certainly is not now. On the contrary, there is growing evidence that universities prefer the IB. Every university has an IB offer alongside an A level offer for each course it runs and these are increasingly favourable towards the IB.
What is very clear is that both universities and employers are looking for the 'soft skills' that the IB develops. They wanted 'rounded' individuals who are equipped for lifelong learning and who have developed the skills and resilience needed to address future challenges that we have not yet encountered. They want students who are 'future-proofed' by the IB.
Higher Education Statistics Agency (HESA) - Report comparing HE outcomes of IB and A Level students. Key findings:
IB students have a much higher chance of receiving an offer from the top 20 universities

IB students have a slightly higher completion rate

IB students are more likely to achieve a first, or a second

IB students are more likely to continue to postgraduate studies
Sixth form is the time to specialise down to 3 subjects
Many of you will be insisting to your parents and to your teachers that you don't want to study perhaps English, or maths anymore; or a science, or a language. I completely understand that instinct. But if we had given you the opportunity to drop one or more of those subjects at the age of 14, at your Year 9 Options evening let's say, many of you would have jumped at the chance. I hope, two years wiser now, you would agree that dropping maths or English or science would very definitely NOT have been a wise choice then; and it is not a wise choice now.
(If I had been allowed to stop studying a foreign language at 14 – I would have - and I did when given the choice at 16, a choice I have regretted all my life and a regret that I find is common among many parents.) We are told that 65% of UK businesses identify a need for foreign language skills that they lack.
No other education system in Europe stops teaching maths and language at the age of 16. America, despite its many problems, does not narrow subject specialisation until the age of 18.
Footnote:
The annual Funding Impact Survey reports to government on research carried out by the Sixth Form Colleges Association. A recent report stated: "There is a broad consensus that a sixth form curriculum should have the characteristics of a baccalaureate model which, in addition to qualifications, values tutorials, support activities, community action and work experience to develop the 'soft' skills essential to higher level study and employability." The 2019 report shows that the majority of sixth forms have moved from 4 A levels to 3 and reduced or removed extra-curricular activities providing employability skills and careers advice.
A previous report put it like this: "Funding pressures are turning sixth form education into a part-time experience. This is supported by research … from the Institute of Education that describes sixth form education in England as 'uniquely narrow and short' compared to the high-performing education systems in Shanghai, Singapore, Sweden and elsewhere."
The IB is too rigid and prescriptive
It isn't; the IB is very flexible - you can choose your subjects strategically to fit your aspirations and interests. There are over 10,000 permutations for your choices based on the subjects and levels that we offer at BGS. The diploma structure keeps your choices broader than A level and rewards you for extra-curricular activities. Within subjects, because there are coursework elements (that were removed from A-levels) there are many choices to be made, giving individual students the ability to follow their interests.
You can't do medicine on the IB
Medicine and other competitive courses fit neatly into the IB and with the IB you have an edge on others going for the same courses.
To prepare for Medicine, you need to choose Higher Chemistry and Higher Biology as your key subjects - that's all you need for Medicine - the rest of your IB programme is your choice but it is a fact that the IB makes you one of the strongest candidates for Medicine at any university. Similarly, Veterinary Science, Dentistry, Law, Engineering, PPE – everything fits perfectly well into the IB.
(I know a GP who is involved with training young doctors. She has become quite frustrated that the soft skills that the IB develops are sadly lacking in many of her candidates. They may be excellent academically, but they have come through a system which has allowed many of them to remain poor communicators who lack empathy and self-awareness. There is a bigger, life-long picture facing you than just obtaining academic grades in the next two years.)
It's too much work
It isn't. You can create very challenging combinations for the most competitive university courses (eg. for Medicine) and you can devise lighter combinations – you put a package together that is right for you and then you will fly!
The IB is flexible and you can make it as challenging as you like, or more manageable to fit your strengths. It is hard work but not too much work. Is anything worthwhile achieved without some hard work?
Choosing an IB course is strategic because there are so many combinations. Six subjects does sound overwhelming; it sounds too hard when you could choose three A-levels and apparently achieve the same thing.
An example of a student who chose strategically for Economics: She didn't think she was strong enough for Higher Maths. So she did some research and found that 10 of the top 20 universities in the country for Economics would accept Standard Maths rather than Higher. She graduated with a 1st from Exeter in Economics and is now working at a well-known accountancy firm in the city.
The IB is only for the brightest students
It is not. Top students, ambitious students, certainly achieve amazing things in the IB (the perfect 45 points as some of our students do). But there is a very strong message for those who are not necessarily the highest flyers but who really want to step up.
Look at this table:
| | | | |
| --- | --- | --- | --- |
| GCSE attainment | IB Points | University | Course |
| 1x7 6x6 4x5 | 32 | Sheffield | Mechanical Engineering |
| 8x6 3x5 1x4 | 32 | Liverpool | Marketing |
| 2x7 5x6 3x5 2x4 | 33 | Reading | Accountancy |
| 1x9 4x6 6x5 1x4 | 31 | Leicester | Law |
| 9x6 3x5 | 29 | Bournemouth | Psychology |
| 3x7 7x6 2x5 | 29 | Reading | Geography |
| 2x7 7x6 2x5 | 37 | Nottingham | International Relations |
I have picked out 7 students who did not enter the IB Diploma Programme with especially strong GCSE results, although they did take 12 GCSEs.
Look at the first student – 1 grade 7, 6 grade 6s and 4 grade 5s. He achieved 32 points and went on to study Mechanical Engineering at Sheffield. Look at the second student - straight 6s with 5s and a 4. Just got into BGS Sixth form. She also achieved 32 points and got into Liverpool to study Marketing. Law at Leicester (4th down): apart from one grade 9, that student would have struggled to have made it into the Sixth Form at all. And look at that last student! She joined us in Year 10, managed to achieve 2 grade 7s above our minimum requirement but on the IB scored a whopping 37 points to get into Nottingham. (You can get into Oxford on 38 points!). The message is absolutely clear: If you get the Sixth Form entry grades, you can excel in the IB, whatever your ability. It is a fact that our students have proved for well over a decade now.
Final thoughts:
The IB is stable: There has been no grade inflation in more than 50 years.
Don't settle for "uniquely narrow and short" on the world stage.
Don't settle for a programme which does not value the 'soft' skills essential to employers and universities.
Don't settle for what looks like an easy option of 3 A-levels.
Don't settle for something that you may discover in the summer of 2025, has left you behind in an increasingly competitive world.
Instead, compete with China, Singapore and Sweden. Prepare yourself for a successful career in which you will be competing in a much larger arena than simply your friends and colleagues in South-East London.