Music
Welcome to Bexley Grammar School's Music Department!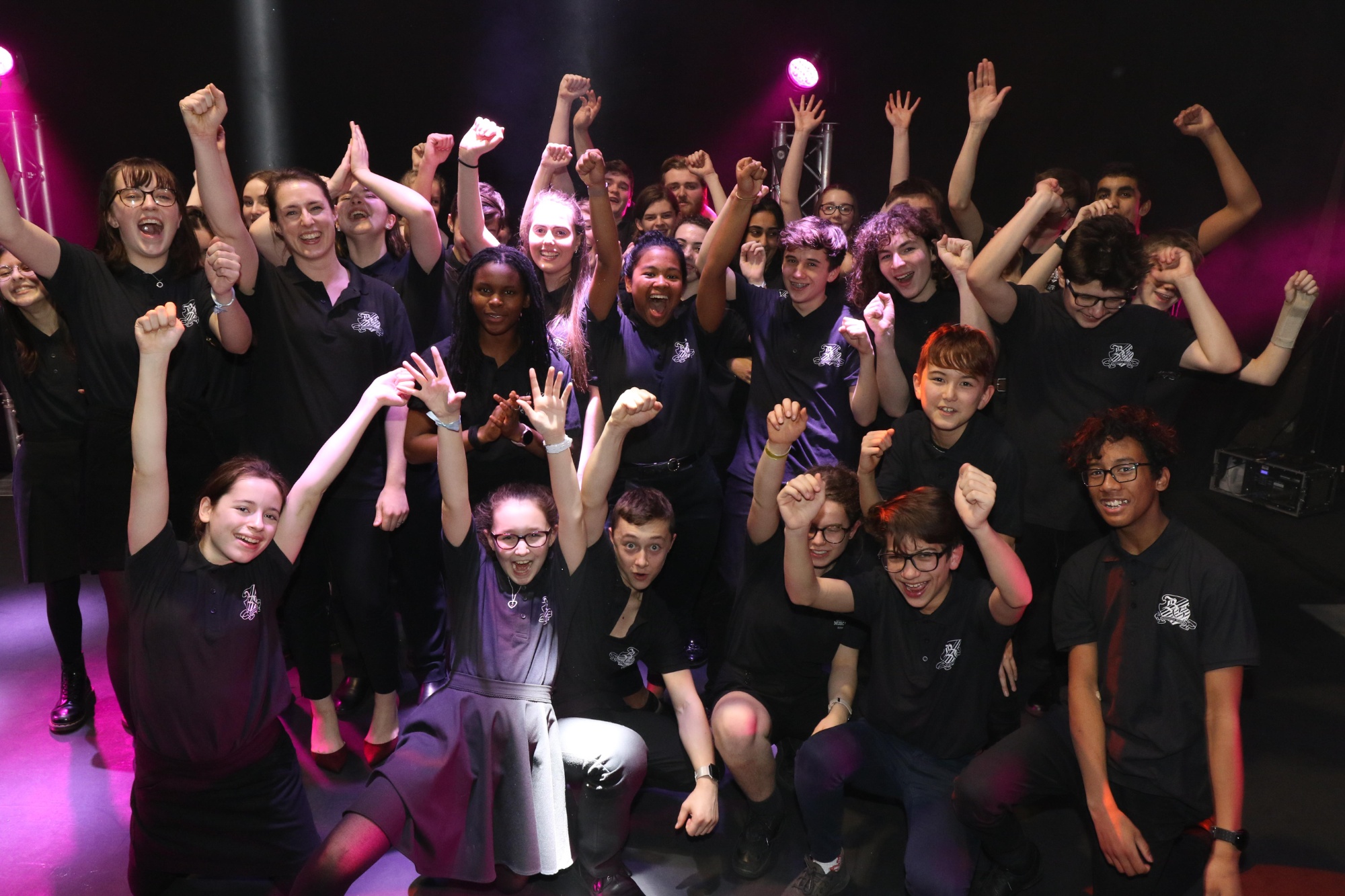 The music provision at Bexley Grammar School is one that should be celebrated; the aims of the department are very clear -
To nurture the musical intelligence within every student, helping them to realise their potential as performers and composers in a mutually supportive atmosphere
To stretch the more able musicians through a high-quality yet inclusive and broad range of extra-curricular provision
years 7-9
Students experience a wide range of styles in the three main disciplines (performing , composing and listening and appraising) which are required for Music at KS4 / KS5.
In Year 7 all students have three music lessons a fortnight, one of which is devoted to developing singing and aural skills.
In Years 8 and 9, all students have one music lesson a week. The average class size for Music at KS3 is 22. This means that students can work to a higher standard with better distribution of resources and more attention from the teacher.
Half of every term (approx. six weeks) will be spent in a practical music room, and the other half is spent in the music ICT suite.
Projects in Year 7, 8 and 9 include keyboard skills, film music (composing music for a film trailer), Baroque and Classical music, Blues & Improvisation, song-writing, band skills, music technology (including writing trance / dubstep dance tracks, importing samples and editing in Cubase 7), the Waltz and Gamelan. We embed music theory concepts into all our lessons, with regular assessment of these to check understanding and progress through homework tasks.
key stage 4 - years 10 and 11
We follow the Edexcel syllabus, a varied, enjoyable and challenging course which should appeal to musicians with a broad range of interests. The course focuses on a variety of set works in classical, popular and world-music styles, and as such provides excellent preparation for studying music at KS5. We run two music GCSE sets each year, with an average of 15 – 20 students in each group. All GCSE Music students are encouraged to learn at least one instrument, and to attend extra-curricular groups.Our results have consistently been well above the national average, with many students choosing to continue their music studies into key stage 5.
key stage 5 - years 12 and 13
We have a thriving Key Stage 5 music department offering Music IB at Standard and Higher level. Class sizes range from 4 – 8 on average which allows for highly personalised course pathways. We have three music ICT suites with excellent facilities – one is specifically reserved for 6th Form music students with Sibelius software, recording facilities and the latest edition of Cubase.
Music prefects are appointed from our KS5 students; they work with our junior ensembles, support us in concerts with stage management, and also organise the sound and lighting for the school productions and concerts.
We achieve excellent results, with a number of alumni going on to study music at university and conservatoires. The music specialisms of our staff mean that we can cater for all individuals who come to study music at Bexley Grammar School.
To read more about the IB Music course, please click here.
instrumental lessons
Students have the opportunity to learn almost any instrument at BGS. We currently offer: Flute, Clarinet, Oboe, Bassoon, Saxophone, Recorder, Violin, Viola, Cello, Piano, Guitar (acoustic, electric, bass), Trumpet, Trombone, French Horn, Baritone, Tuba, Music Theory, Singing, Drums/Percussion and DJ lessons.
Instrumental lesson times for students in Years 7-9 are rotated so that your child does not miss the same subject lesson too frequently. Twice a year, the school hosts an examiner from the Associated Board of the Royal Schools of Music, and students are entered for exams when appropriate.
Lessons for years 10-13 occur in break, lunchtime or in private study periods to avoid any impact on their GCSE and A level subjects.
extra-curricular activities
We have a huge range of musical activities at BGS, catering for all students, whatever their music interests might be. Our junior ensembles include Junior Choir, Junior Orchestra, Junior Jazz and Rock School, and provide younger students with an opportunity to develop ensemble skills in an enjoyable, relaxed environment. Our senior ensembles include Big Band, Senior Choir, Chamber Choir, Symphony Orchestra and an Improvisation Group. These ensembles are of a high standard, and have achieved some notable successes in recent years. In 2016, the Improv Group were invited to perform in the National Festival of Music For Youth in Birmingham, and last year our Senior Choir reached the finals of Jack Petchey's Perfect Pitch competition at Cadogan Hall. The Senior Choir and Big Band tour each summer (most recently visiting Holland in 2017, Lake Bled, Slovenia in 2018, and Lake Garda, Italy in 2019.
We believe extra-curricular music provides an ideal opportunity for students to develop important social skills and enhance their sense of community. We have a longstanding relationship with Marlborough School, a local school for students with severe learning difficulties, performing regularly with their choir, and annually at their Christmas Carol Service.
There are many concerts and events each year, including a termly large-scale concert in which all ensembles perform, Key stage showcases offering individual performance opportunities, the annual House Music competition, and our annual musical production.
Recent musical productions include 'Monty Python's Spamalot' (2017), 'School of Rock' (2018) and 'Sister Act' (2019, all of which involved approximately one hundred students performing onstage, working behind the scenes, and playing in the show band. We are particularly proud of the fact that our show band is comprised entirely of students, and the excellence of the band has been regularly recognised with awards from Bexley Arts Council for Musical Excellence.
With all of our extra-curricular activities we aim to involve as many students as possible, and to help students understand how enjoyable and satisfying it is to achieve their full potential.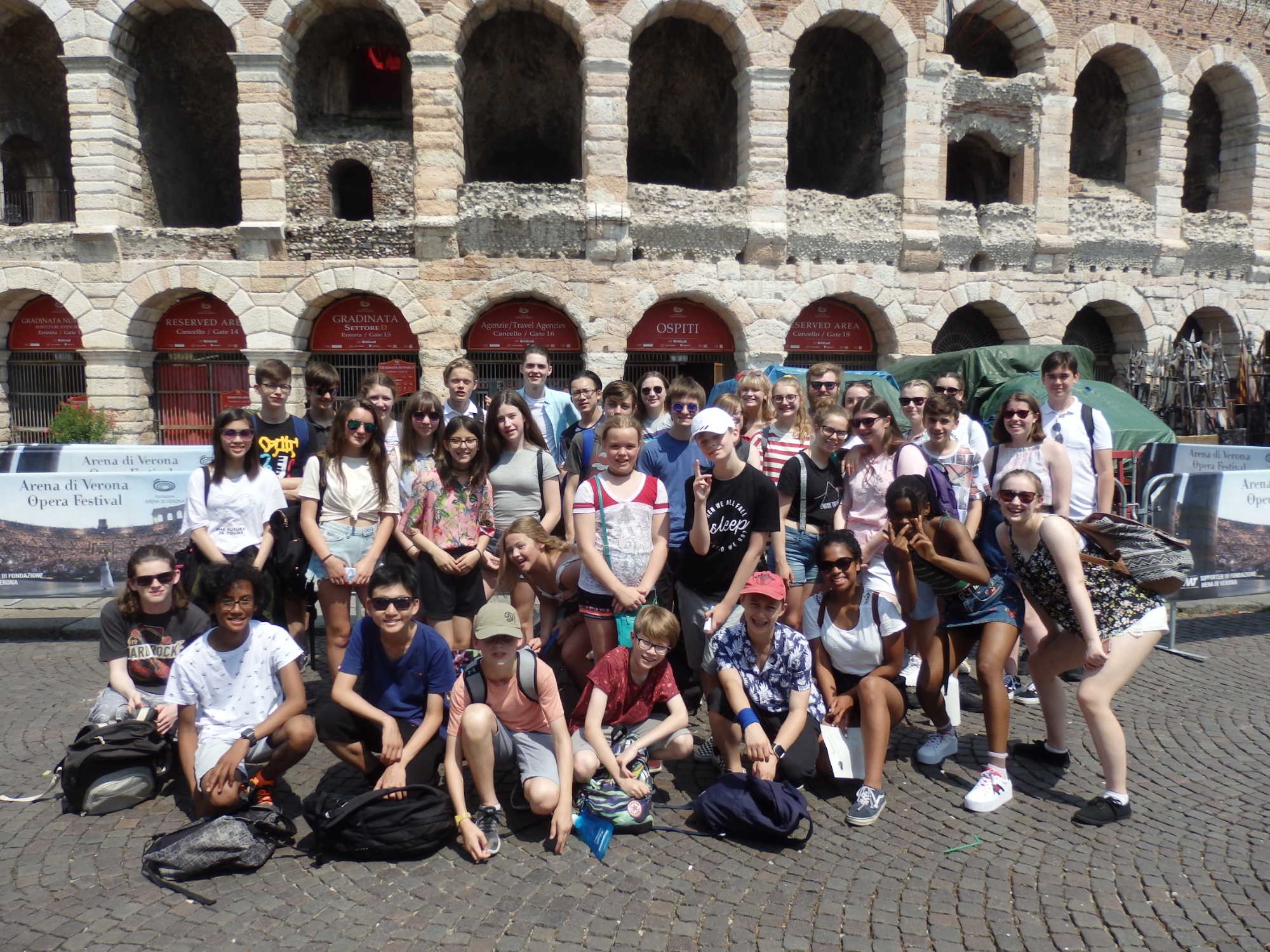 Summer Soiree Videos
Enjoy the Summer Soirees again right here!