Library
Welcome to the BGS Library, a vibrant space that students use for reading, working with friends, studying on the computers and taking part in reading groups.
With a modern selection of books to choose from, students can always find something captivating to read, including fiction, non-fiction, short stories, graphic novels and classics. If students need help choosing a book, they can ask the School Librarian or one of the student helpers who always have an enthusiastic recommendation.
Mrs Carey (the School Librarian) is available to offer support - from book recommendations to help with referencing essays.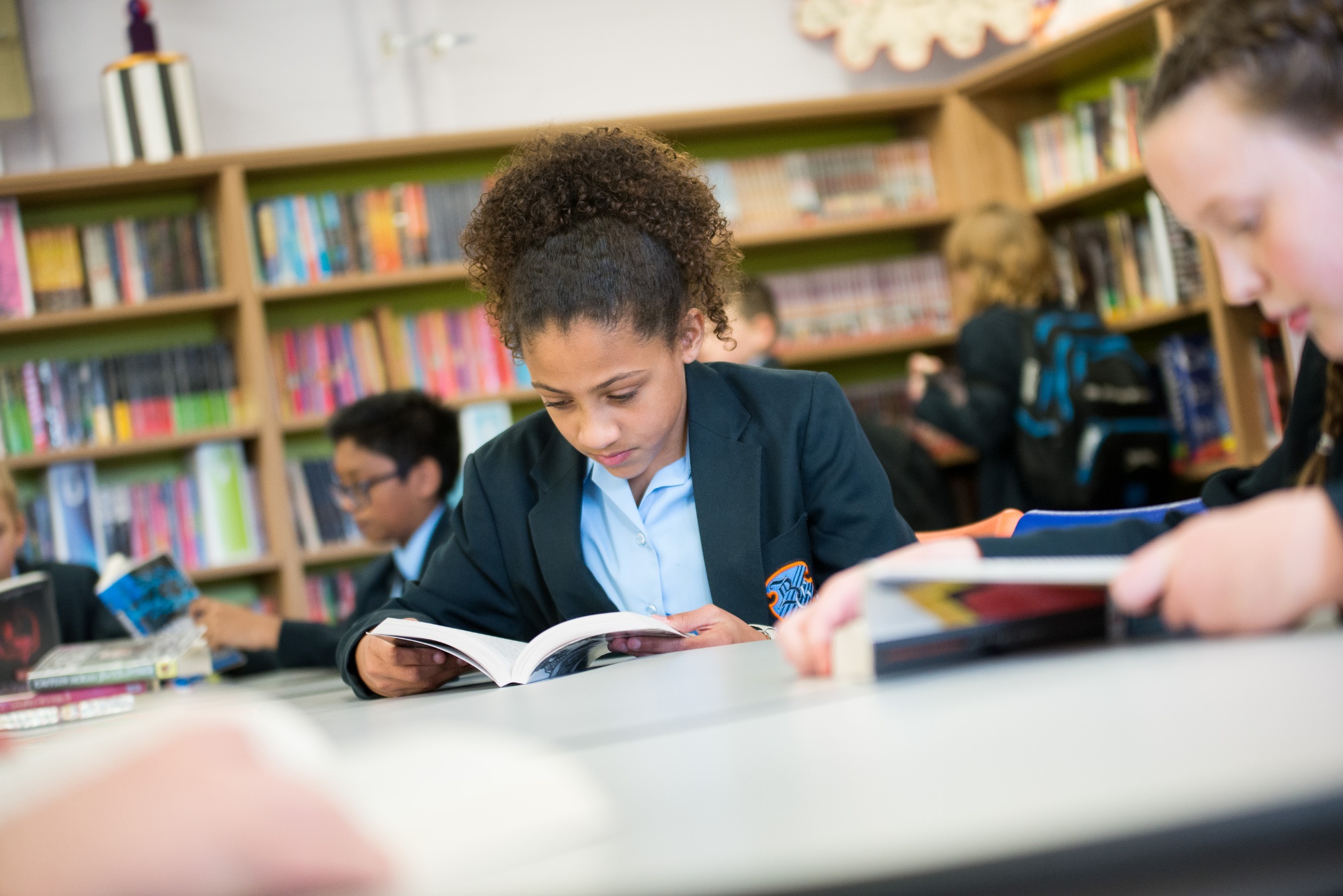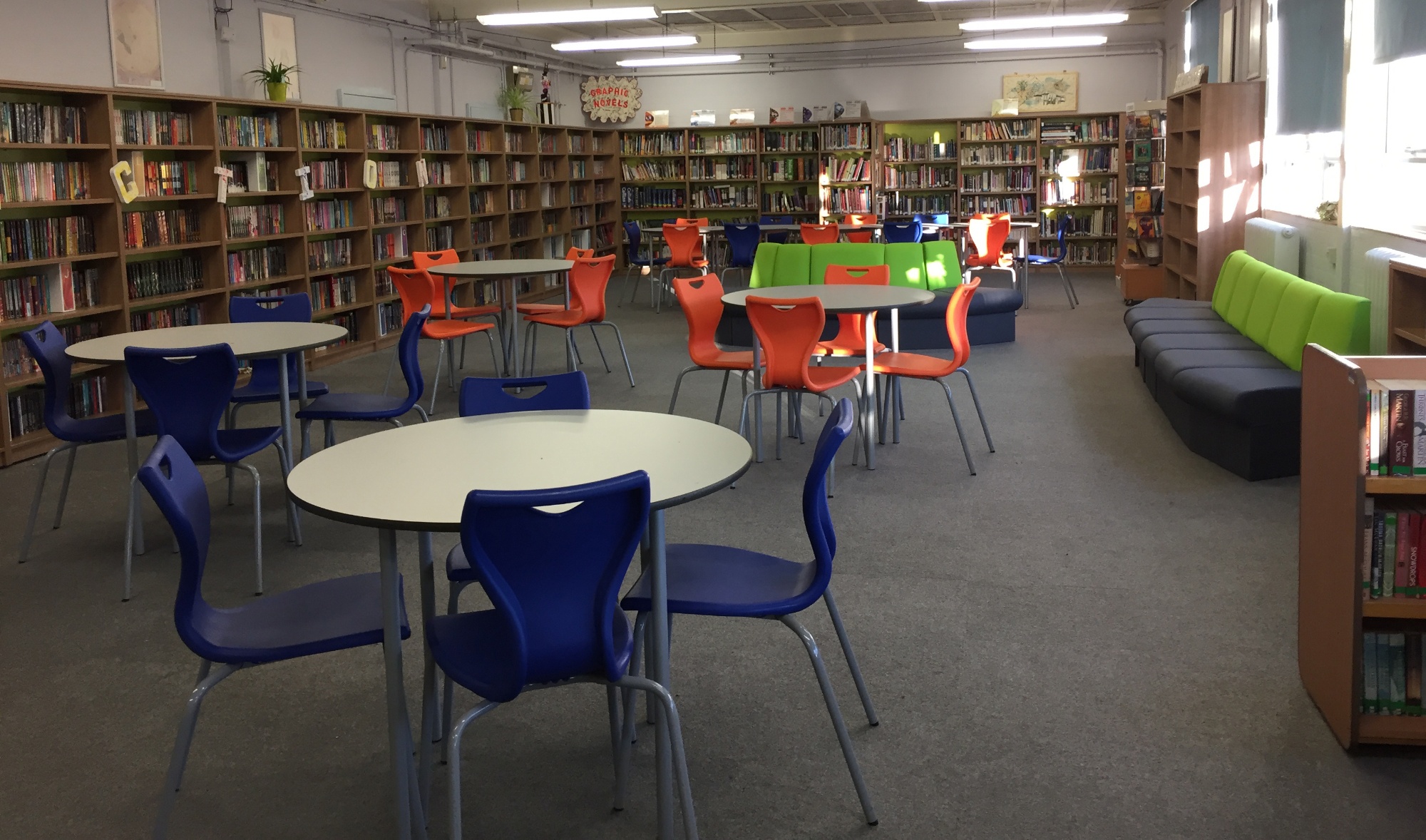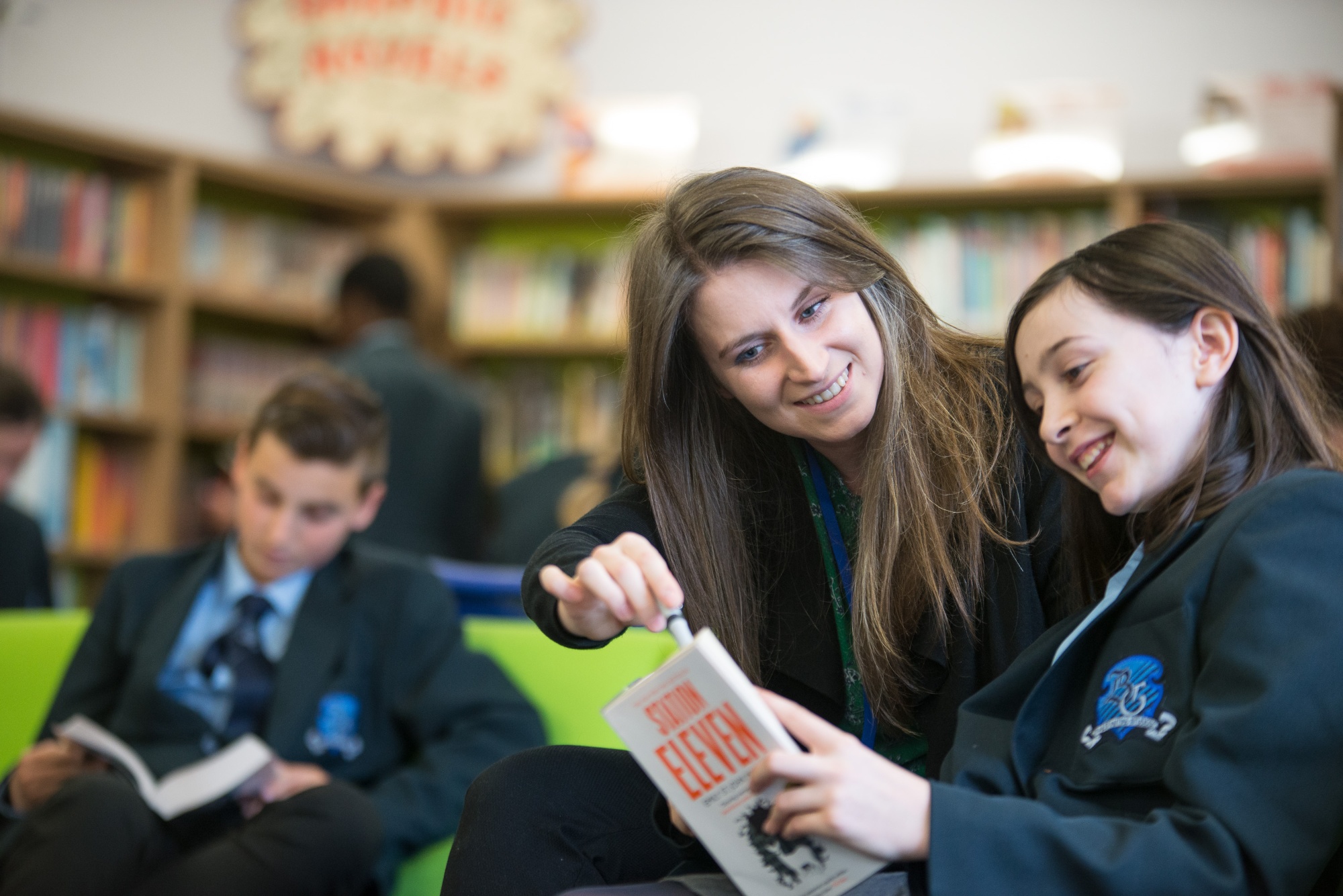 The Library aims to:
Provide a relaxed and stimulating learning environment
Offer research and study skills support
Provide learning resources for students to study independently
Enable students to play an active part in the library through assisting the librarian, creating displays and reading activities, and suggesting resources to purchase
Resources
The library has a stock of 7800 books, which includes fiction & non-fiction books, short stories and graphic novels. The Library has 16 computers for students to use for independent study and reading.
Opening Hours
| | |
| --- | --- |
| Monday | 8.15am - 4.00pm (The Library will be closed during P4) |
| Tuesday | 8.15am - 4.00pm (The Library will be closed during P4) |
| Wednesday | 12.35pm - 4.00pm (The Library will be closed during P7) |
| Thursday | 8.15am - 4.00pm (The Library will be closed during P4) |
| Friday | 12.35pm - 2.15pm |
Library Lessons
Year 7 students have fortnightly lessons, during which they are encouraged to read for pleasure and expand their reading choices. Year 7s will also complete a Reading Record, which documents the books they have read, plus a short analysis. English teachers will regularly check these records and discuss the books with the students.
Year 8 and Year 9 English students may have half-termly library lessons to ensure that reading for pleasure continues as they progress through the school.
Sixth Form students are offered Research and Study Skills sessions to support them with completing their IB extended essays.
Reading Groups
Students can join the reading groups that run at different points throughout the year, such as the Carnegie Shadowing Award and the Stan Lee Excelsior Award. During the reading groups students discuss the books and take part in reading activities such as quizzes, making videos and writing reviews. Look out for posters in the Library for details of these groups.
Reading Lists
Please speak to Mrs Carey if you would like a book recommendation, or alternatively you can look through these reading lists: