Art
Welcome to the Art Department at Bexley Grammar School.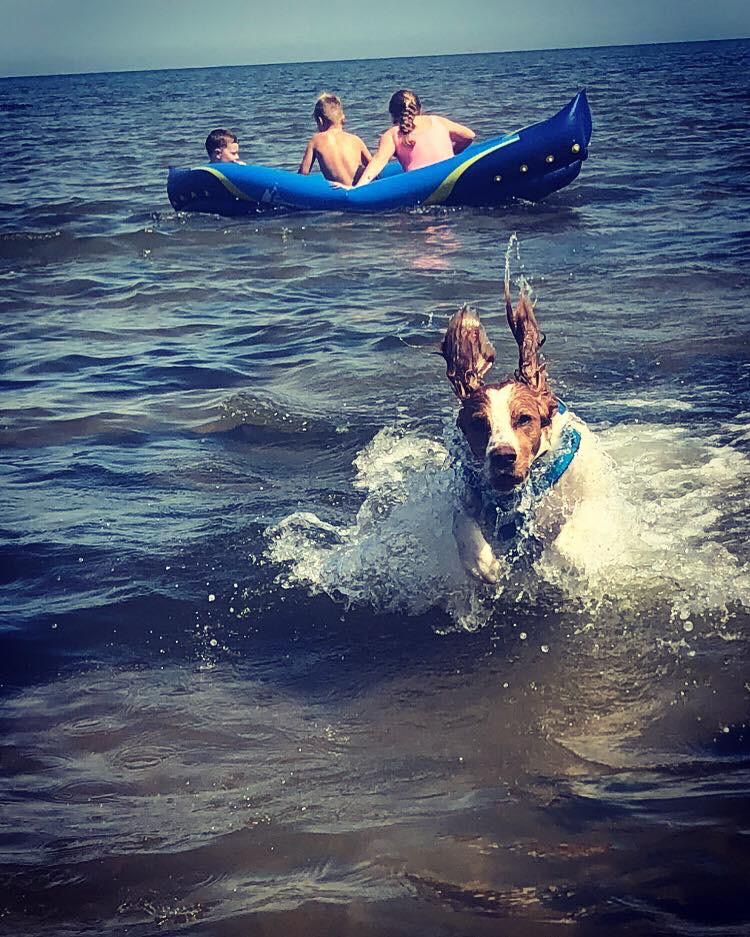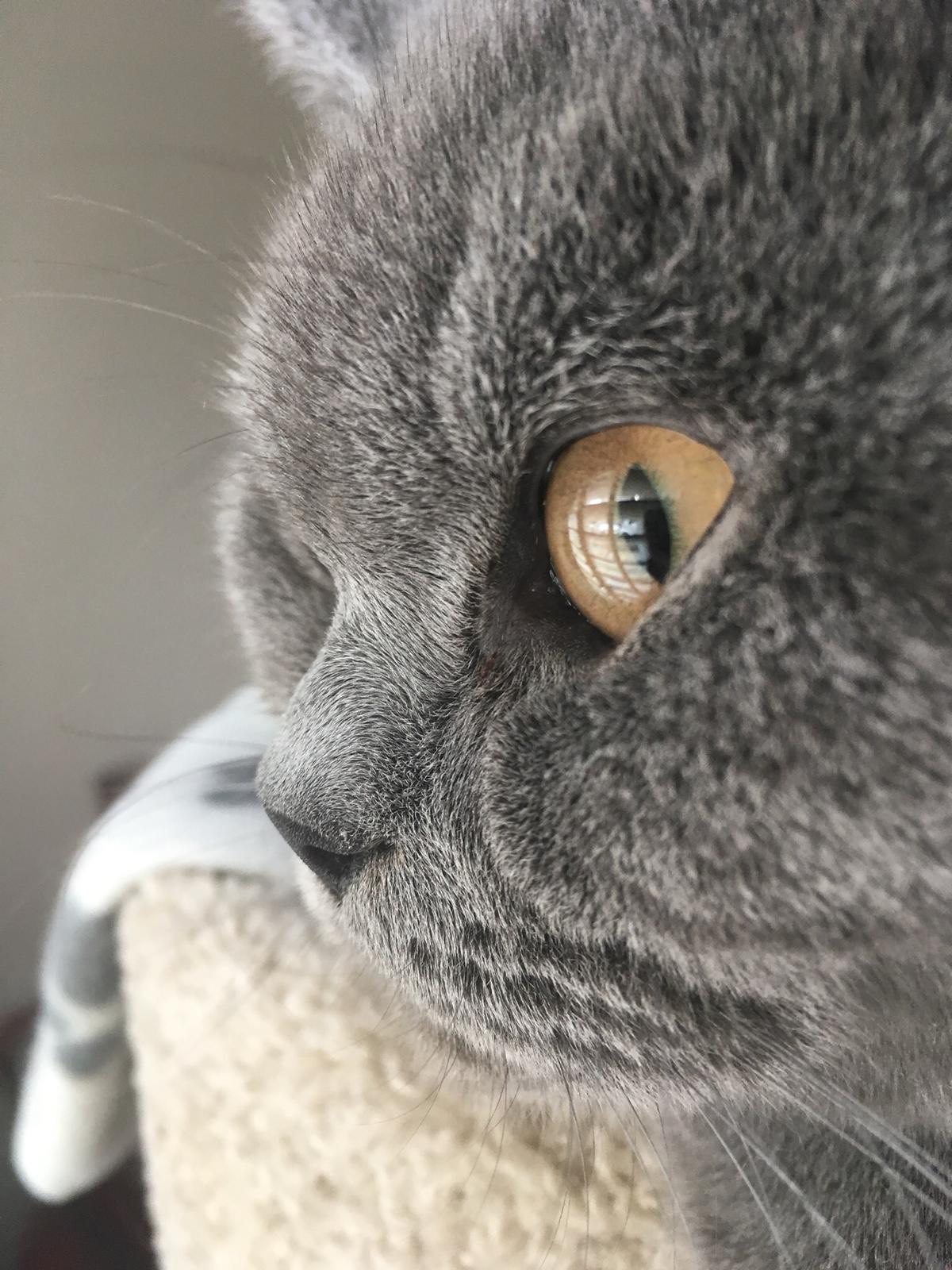 We seek to encourage creativity and innovation in our pupils, in both their approach to academia as well as the more traditionally artistic pursuits.
"Creativity involves breaking out of expected patterns in order to look at things in a different way."
Edward de Bono
Over the past years, many of our pupils have received awards and commendations, both nationally and locally for their work. Pupil achievements have included the "Young in Art Bexley Award for best Outstanding Work" and we have had students regularly selected to display work for The National Students Art Exhibition organised by the prestigious London Mall Galleries . Each year we hold a Summer Exhibition in which we showcase the best of our students' work from Key Stage 3 to 5. Much of our work is regularly displayed around the school, and in local exhibitions such as Hall Place and Eltham Palace. We encourage our students to regularly visit Art Galleries to enhance their knowledge and understanding and in recent years these have included trips to the Saatchi, National Gallery, New Designers and The Other Art Show. In the Art Department we live and breathe creativity into our students and as a result we are very proud of the quality of the work the students produce.
We have four dedicated Art rooms, along with four experienced teachers. Our staff have an array of different backgrounds with extensive knowledge in Graphics, Fine Art, Textiles and Design. We strive to help each student, learn, grow and develop their artistic skills. Albert Einstein once said, 'Art is Contagious, pass it on' and we couldn't agree more.
key stage 3
Year 7
In year 7 we focus on the core skills in Art. This is drawing and painting. We encourage all students to develop their skills through a variety of techniques and methods in order to make sure they have fun but also learn the key skills which can advance their drawing and painting abilities to the next level.
The core skills taught in drawing are; Composition, Proportion, Tone, Shading and Detail.
Understanding Composition: Still Life Photography
For this task students were taught about the composition of what makes a good photograph. Lighting, texture, scale, perspective, foreground and background tasks were broken down into sections to help students gain a better understanding of capturing that perfect photograph.
Year 7 Still Life Photography Examples
Understanding Value: Drawing Techniques
Tone and shading are at the heart of all exceptional drawings. We teach a variety of techniques designed to help both those that lack confidence to those that excel new and exciting ways to produce quality and help them progress to become more successful in this subject.
Year 7 Still Life Scribble Technique Drawing Examples
Understanding Colour: Colour Theory
In order to paint well, you first need to understand the principles of colour theory. Students are taught the value of colour, how colour wheels help you develop your understanding of colour, how to mix colour effectively using just the 3 primary colours to expand on your ability to be able to build confidence when mixing secondary colours.
Students explore Colour Theory in the followings ways;
Colour Wheels, Complementary Colours, Artist Analysis and Group Discussions.
Year 7 Still Life Painting Example
Recycled Art
As a practical subject, we care about the environment and the materials we use. We encourage students to recycle and reuse their own materials to create some outstanding 3D sculptures and reliefs. The Diploma encourages students to 'think outside the box' by exploring different ways in which they 'make' Art.
Year 8
Culture Project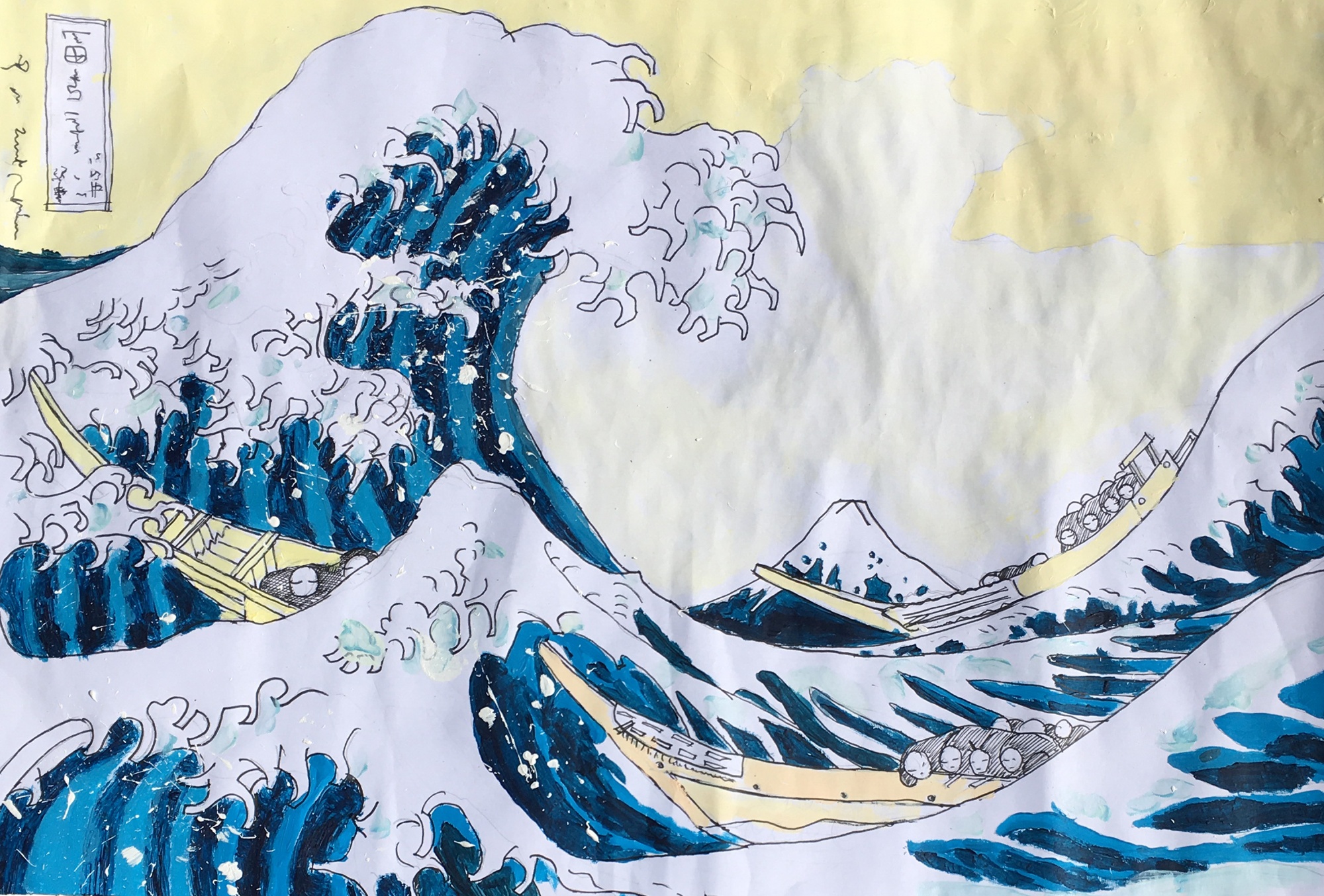 The first project we do in Year 8 is get students to think about how 'Culture' and Art come together. The project explores the history of various cultures such as Asian, American, Australian and many more to help students obtain an understanding of how specific artwork earns its characteristics. Students are expected to develop their drawing and painting skills whilst releasing their own creativity within their designs.
Group Discussions are encouraged to talk about the ways in which Cultures are viewed, the style of work, the meaning behind symbols and colours whilst developing students ability to analyse work verbally.
Year 8 Culture Final Design Examples
Understanding Perspective
Students are taught how to develop their technical drawing skills using one, two, three and even five point perspective. These skills are intended to build on the still life drawing project within Year 7 to enhance their drawing ability further. Colour skills learnt in Year 7 are also continued in Year 8 to help them build on their versatility.
Year 8 Perspective Examples
These examples have been created using watercolours, pencil and felt tips. Combining different materials together has strengthened the students' understanding of how each of these can be applied effectively.
Year 9
Street Art
In year 9 we focus on developing students understanding of Street Art and Political Art. Students develop core skills in drawing, painting, stencilling, mark-making techniques, collage and advanced composition which are all required for GCSE. The first term students explore the world of 'Street Art' and the artists behind the work to gain a better understanding of 'why' the artists make the work and 'what' techniques they use.
Street Art Inspired Work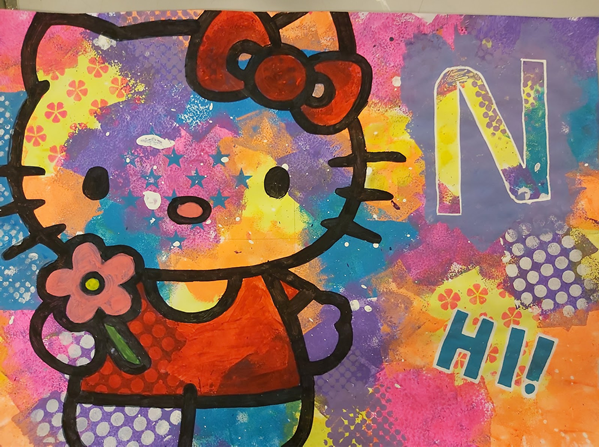 Political Messages
Once students have gained a better understanding of techniques and methods that can be used in Art, they then apply this to their own project based upon 'political messages'. This links from well established artists such as Banksy and revisits the meaning behind street art. The project is very popular with students tackling a variety of different subject matters over the years. Students are encouraged to develop independent thinking which prepares them for GCSE Art and if then later studied, IB Visual Arts.
key stage 4
GCSE
What is involved?
Both GCSE course follows the criteria set by the AQA Art and Design (Fine Art & Textiles) specifications. Students complete a two year course (Year 10 transitioning to Year 11) in which during this time they are expected to produce a personal portfolio of a minimum of 2 main projects (Unit 1) and a final examination piece (Unit 2, the externally set exam). Unit 1 is worth 60% of the final mark awarded whilst Unit 2 is worth 40% of the overall mark. Both Units are marked internally at the beginning of May, which is then followed by a visit from the external examiner assessor who moderates the marks.
What skills do I need?
With any creative subject, you need to have general love for the arts and will suit individuals who are creative and enthusiastic willing to experiment with a variety of outcomes through drawing, painting, sculpture, photography, collage, stitching, applique, silkscreen, digital art, depending on whether you choose to study Fine Art or Textiles. With the Art department there is a dedicated team of teachers with a variety of background disciples to help you explore different materials and become a strong independent artist.
How much time to I have to complete my projects?
Lessons are three times a week for 50 minutes with homework set every 2 weeks. There is no written exam for this course, however students are expected to demonstrate their knowledge and understanding through artist research, documenting processes and annotating their own personal thoughts and opinions. Lessons are normally split between theory and practical to enable students to be able to develop the confidence to eventually work independently.
Can I choose my own subjects?
To begin with, your teacher will set a topic. This is so you can gently transition from Year 9 to Year 10, slowly developing your skills through a variety of media. Teachers will encourage you within your projects to explore your own interests so that you can eventually develop a final piece of work which is personal to you.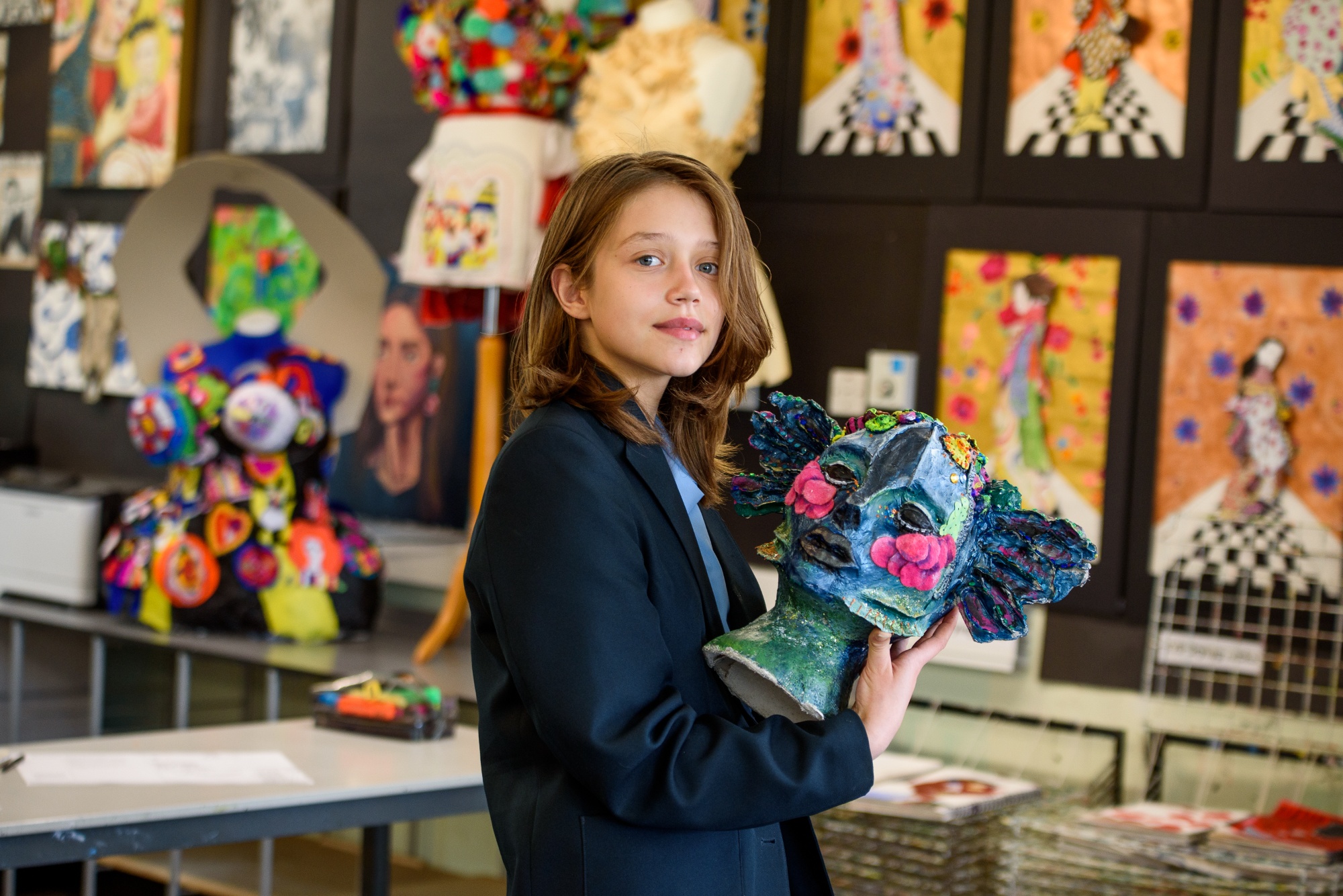 I have heard there is too much work involved, is this true?
All subjects have an element of work required. GCSE Art allows students to develop their coursework during school hours with some additional work every 2 weeks. We encourage students to make effective use of their time and come to lessons organised. Overall you have 2 hours and 30 minutes a week (5 hours every 2 weeks) to develop your Unit 1 coursework. We find that this is more than enough time to produce a high standard of work required.
Example of GCSE Textiles Sketchbook