AMAZING YEAR 10 GEOGRAPHY WORK!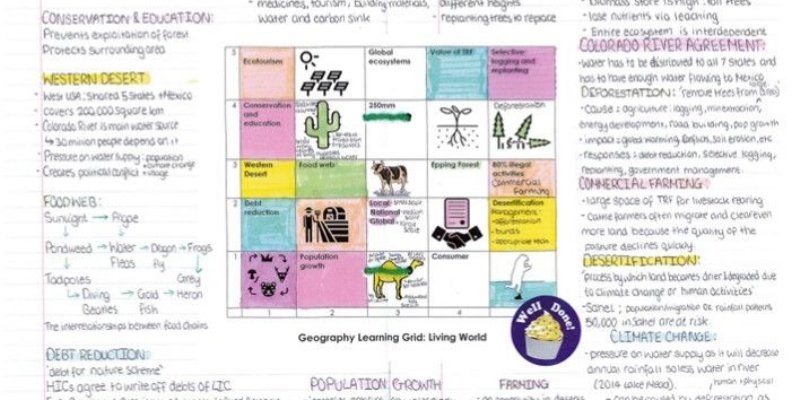 I would like to celebrate some amazing revision work carried out with my Year 10 Geography classes recently. Students were preparing for an end of unit assessment on the 'Living World' topic which included work on ecosystems, tropical rainforest and hot deserts.
They successfully and creatively completed revision grids to prepare them for their end of unit assessment. Have a look at the range of work produced by these students. Student work includes - Lewis Abba, Andy Yu, Jasreen Ghag, Ese Obhio, Ella Curl and Sami Ismail. Keep up the excellent geography work!
Miss Ashman, Geography Department
Click here to view some more of the amazing Year 10 Geography work!