Greenwich Market, Wednesday 23rd March​​​​​​​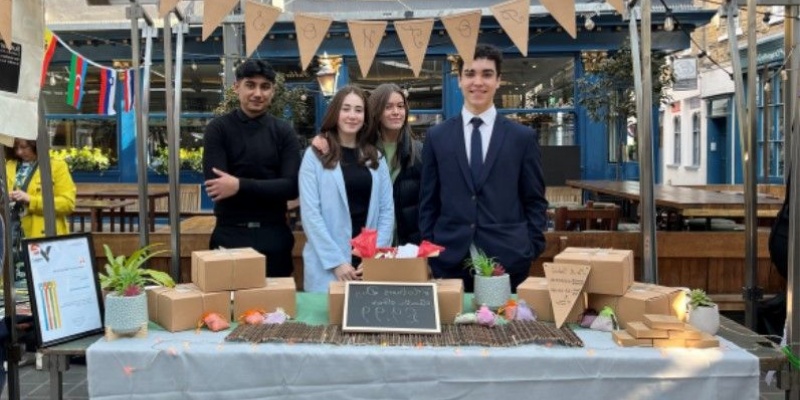 L-R Amandeep Shergill, Lydia Forsdyke, Libby Garrod-Jobbins,
Mario Rodriguez-Nunez Muno
This was our second trade fair,
and we had the opportunity to sell our bath boxes and tote bags at Greenwich market! We improved our trade stand from the previous market and changed our product in order to market it at a higher price. We had another successful market day and all managed to improve our sales skills and meet lots of new people who were part of the Young Enterprise Company Programme. The market was less busy, but we still managed to break even and make a profit!
Please scan the QR code to keep up to date with Pothos on instagram and tiktok!
Libby Garrod-Jobbins, Year 12
The BBC have reported on the Spitalfields event the Young Enterprise team attended a couple of weeks ago. Here is the link:
https://www.bbc.co.uk/news/av/business-60710925
Mrs Harris, Head of Business & Economics
Please enter some content for your news story here.