Sixth Blog: A Blind Eye to Black History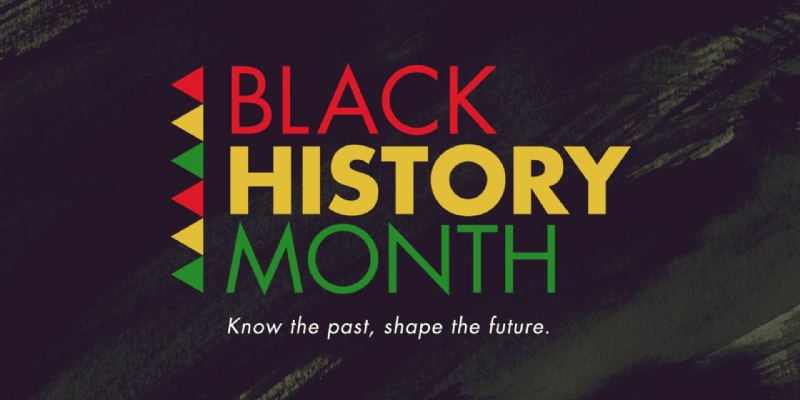 Please enter an introduction for your news story here.
As we reached the end of October and are reflecting back on the new school year, I feel an overwhelming sense of intensity. The start of the school year is for all an incredibly tense and difficult time, especially after the 'long summer' we all received. Amongst the chaos and frantic stresses facing the upper school in this pressing time, there has been an issue that I feel has been thoroughly ignored throughout this month, that being Black History Month.
Studying History at the higher level at IB, I came to a realisation that the first time that I was taught about Black History was when I was 16 and choosing to take history and further my education on my own accord. Throughout my entire time at school from primary to secondary, the only times I feel as if I have furthered my education on Black History has been during the odd assembly and power days where there is a lesson free and a space needs to be filled. The education we have been taught has been rushed, brief and unsentimental, and whilst I can agree that the inclusion of Black History is necessarily due to the school choice, there are things as a school community, particularly as students that we can do to get involved with and do our part.
Whilst some of you reading may argue, 'We learn about Martin Luther King, The Slave Trade and Little Rock', but that is barely skimming the surface. The real issue is that as students, we are only taught of black oppression, and never of black celebration. Only in recent years have many people discovered the celebrations of black culture, particularly within literature, stem, politics and art. By teaching of black oppression, and black oppression only, some may argue that the impression of Black History is boring and 'done to death', but by teaching the luminosity and brilliance of Black History, we won't only have something interesting and gripping to learn about, but will have the ability to be taught something we would otherwise not know. I will entirely acknowledge that within the past year or so, society has attempted to make a slight change in what we learn about Black History, but the lack of knowledge that I have, someone who has actively tried to educate themselves on history of all ethnicity, is embarrassing and disgraceful.
Additionally, some may argue that the relevance of Black History today is unnecessary and pointless as legally, the rights of all ethnicities are equal and fair. However that couldn't be further from the truth and racial injustices are being committed right now as we speak. To enhance this, I think it is important to speak about the story of Alexandra Wilson.
Wilson is a young lawyer, from London, who upon trying to access the court, was accused of being the defendant at every step of her entrance, based on the colour of her skin. From the 'Miss, you need to stand over there' to the 'You didn't need to dress up this nice', the experience was entirely mortifying and enraging for Wilson, an incredibly smart and esteemed lawyer.
The ignorance that Wilson faced whilst trying to enter the building and do her job, was due not to simple hatred, but the lack of education on Black History that the British public has received. Only untrue prejudices and stories of oppression are all that the British Public has been taught, a lesson that is important that we change.
Whilst the world could be doing much more, our school is making the change for better awareness and sharing of knowledge in order to educate in and out of the classroom. During form time this month, we've had quizzes and videos on Black History and enabled our school to broaden their minds to the celebration of Black History. Equally the work of Afro-Caribbean Society has been useful, and their sharing and spreading of knowledge has been amazing for the entire student body.
I'm not going to ask you to devote your life to educating yourself on Black History. I'm not going to make you agree with what I say. I know many people, of our age group, will disagree with what I have to say about this matter, but I implore you to listen. To acknowledge. Groups within our school are changing things, improving the education and educating themselves on the importance of Black History and what has been missed on our curriculum. We as a society are changing, and as a school, as a community and as individuals, it is important that we change also, otherwise we may continually live in an eternal state of ignorance.