The Ruthless Readers have completed the Trinity Schools Book Award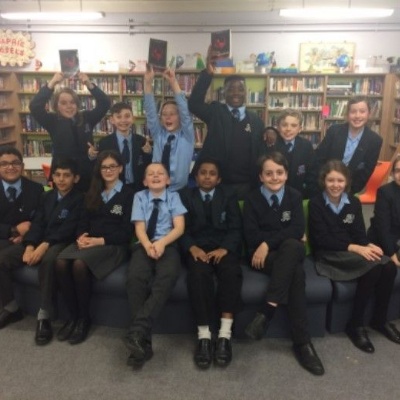 The Ruthless Readers have finished reading and reviewing all of the books from the TSBA and have voted that their favourite book was The Declaration by Gemma Malley!
We are looking forward to attending the awards ceremony at Emanuel School next week and meeting four of the authors, including Gemma Malley. We have also entered an excellent review by Anna Hardie (Year 7) of Welcome to Nowhere by Elizabeth Laird into the Best Book Review competition, so it will be very exciting to see if she wins. Congratulations to all of the group that took part, they were all excellent readers!
Mrs Carey, Librarian