Update - Bronze Medal Awarded for Nihongo Cup, Japanese Speech Contest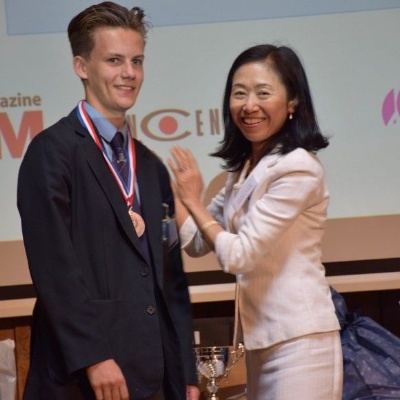 On Saturday the 24th June, I competed in the Nihongo Cup Speech Competition organized by Japan Foundation, in Holborn.
Competitors travelled from all around the country to compete, and the main prize of the day was in the Sixth Form category and it was a trip to Japan, which made us realise how prestigious it was! When it came to delivering the speech I was selected to go first and open the day's proceedings, which made me more nervous and excited than before. At the end the winners of their corresponding categories were announced, and I managed to finish third in the Key Stage 3 category and win a Bronze Medal!
I couldn't have come this far in the competition without the help of Mrs Everett and the Japanese Department!
George Amis, Year 9