Geography field trip to Iceland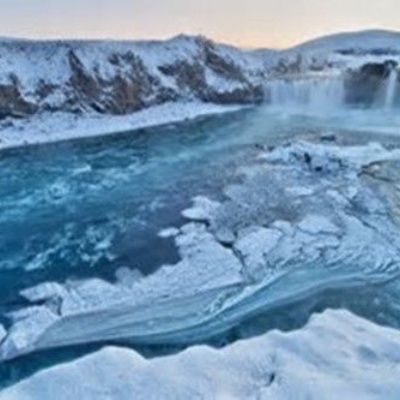 From the 30th March to the 3rd April, the Geography department took 20 of their students to Iceland for a fantastic field trip. If we're talking about the ancient feud between the History and Geography Departments, Geography is definitely in the lead! The trip began at 7.15am in the BGS canteen and didn't finish until 10pm Monday night on the 3rd.
As soon as we arrived at Keflavik Airport, we were taken to Gunnuhver Geothermal Power Station to see bubbling mud pools and steam vents. It was an incredible sight, especially considering it's where 90% of Iceland's energy comes from. The smell was less incredible. Or maybe, incredible in a unique way. The smell of eggs (sulphur) followed us everywhere… even in the showers at one hotel! However, we all got strangely accustomed to it and it was part of the experience…
In this short article, I couldn't possibly write about every activity we did, seeing as we travelled to four or five places a day, so I'll give you the highlights. On the second day, we went to the Secret Lagoon (similar to the Blue Lagoon, but not as crowded). We got there early in the morning so it was actually empty when we arrived. The water was beautifully clear, surrounded by steaming vents and bubbling pools in the 4-degree Icelandic air. It was so hot in fact, we had to keep getting out to cool off, rather a strange feeling when we considered where we were. The scenery resembled that of something out of The Hobbit or Lord of the Rings; Bilbo would have felt completely at home – yet it lies in the small village, Flúðir. That was probably the thing I found most striking about Iceland, wherever we were: travelling or visiting a particular site, the scenery was absolutely breath-taking. From deep snow drifts to granite stacks of rock in the wild seas to vast deserted glaciers, the physical environment was awesome.
We also visited many waterfalls, Gullfoss and Hraunfossar being the most spectacular ones. These were 1km wide and the water from Hraunfossar gushed out from under the lava into the Hvitá River. We climbed a volcano, saw powerful geysers erupting to heights of 30m, explored a national park, visited the Mid-Atlantic Ridge and went to Reykjavik, where the Harpa building was particularly dazzling. Each night we went to different guesthouses where the staff were extremely friendly and served great food (not too authentically Icelandic, fortunately). Each night we stayed up in anticipation of the Northern Lights, under clear starry skies. On our very first night the green waves danced delicately across the sky. Our trip had begun.
Molly Johnson and Isobel Kaul, Year 12