IB Students, Class of 2017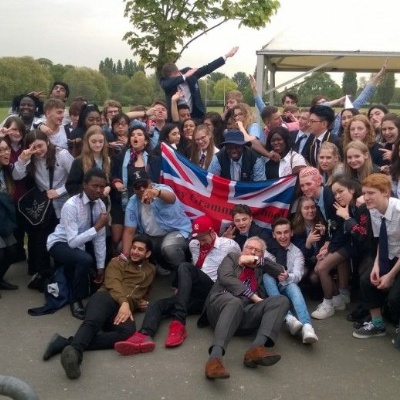 Last Friday we said goodbye to the Year 13 IB students as they left on study leave. Exams come around very quickly with the Business and Management examination starting the ball rolling on Friday 28th April.
The next three weeks will be intense (including exams on Bank Holiday Monday for some students), but after the last exam on Friday 19th May students can look forward to a well-deserved rest and perhaps the longest summer break they will ever experience.
Although students have yet to sit their exams, it won't be very long until we start to think about the results which are published on 6th July. This gives our students a considerable amount of time to organise the next phase of their career. University offers have been very encouraging and fingers crossed we'll be able to celebrate with the whole cohort on results day.
There are always mixed emotions on the last day. Students understandably are in celebratory mood, but equally there is a lot of sadness about leaving school as they reflect on the friendships they have made and the experiences they have shared. Some have been at Bexley Grammar for seven years while everyone has shared memories of CAS, Extended Essays, TOK, Group 4 Project etc. The last two years have been packed with experiences. Students have been challenged and with the support of staff they have grown and matured into an impressive group of young adults. We will certainly miss them, but I'm confident that they are well equipped to take the next step. Good luck with your exams Year 13.
Mr Brown, IB Co-ordinator