Author Andrew Donkin talks to Year 12 Students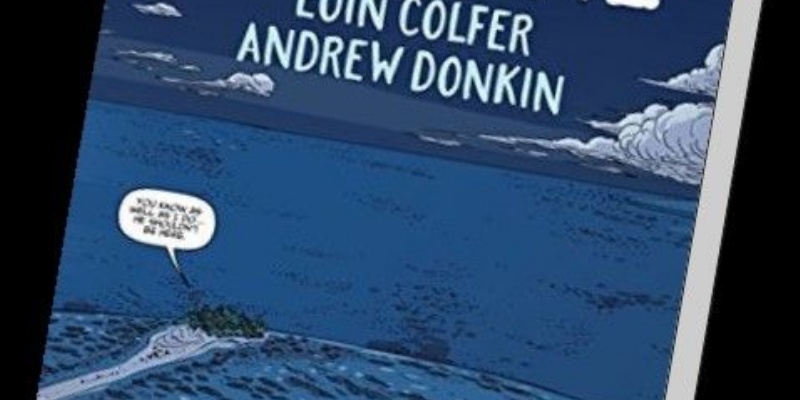 On the 24th January, guest lecturer Andrew Donkin visited to talk about his excellent graphic novel "Illegal". It is a timely, fiction book that displays the real stories behind migration in hope for a better life through the tale of Ebo, a vivacious, motherless 12-year-old boy from Niger who follows his older brother from his inadequate village to the city of Agadez, where traffickers take them across the Sahara Desert to a coastal city in northern Libya. Here, the vulnerable boys again put their lives in the hands of iniquitous men, who give them a cramped space on a compact boat heading for Italy, where they believed would be the start of their new, superior life.
The climax shows the protagonist, Ebo, at his lowest point opening a pack of antiseptic wipes that he can trade, one by one, for food. One of the fellow boys on the boat is a Chelsea football fan, demonstrating how these boys going through these substandard, human-rights-breaching experiences are just like us.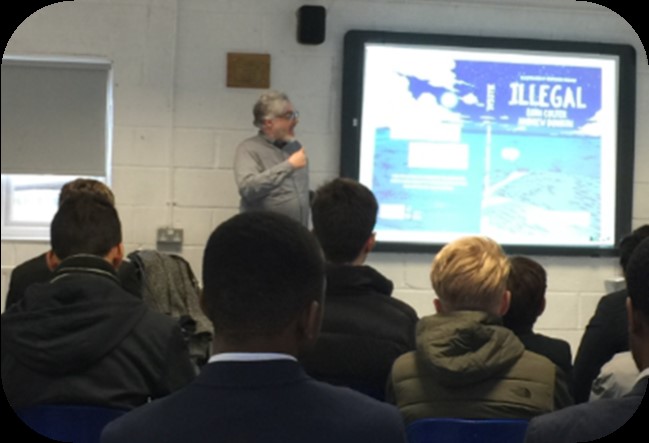 During the book talk, Andrew explained how the dialogue and language of Ebo's is minimal and the reasons behind this. He explained how the illustrator, Giovanni Rigano's naturalistic drawings, which depict the desert in dusty beiges and the night voyage in midnight blues has words of its own and added diction would take away the reader's own thoughts and opinions and personal engagement. He also described how through Giovanni's sketches of the traffickers facial expressions, how truly intimidating Ebo's traffickers are and portrays how innocent, vulnerable children have to go through crude and hair-raising conditions, for simply a humane life, which all of humanity deserve.
The book reminds readers of the fact that, in 2015, one million people made this desperate journey across the Mediterranean, many of whom were faultless children just like Ebo. These stories must be heard and have created a deeply affecting and thought-provoking account of the 21st-century refugee experience, that everyone has a responsibility to help with.
Maia Linley-Adams, Year 12