International Celebration Week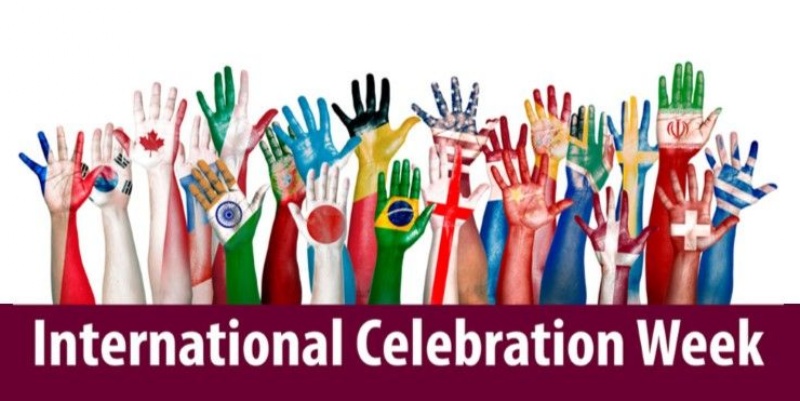 One of the things we are most proud of at Bexley Grammar is our ethos of promoting and celebrating cultural diversity, empathy and international mindedness, be it through the study of two languages to GCSE, a language at IB, our trips and events and of course International Celebration Week and Cultural Diversity Day!
The week saw registration in other languages spoken at home by the school's community, which offered those students the opportunity to teach a little of their home language to the rest of the form and for us to draw comparisons with other languages. There were also academic monitoring activities including matching celebrities to their spoken languages, naming Disney songs/ films in their foreign language versions, guessing the English word from cognates, the etymology of words, and learning sign language for the European countries, all of which promoted language deductive strategies and inclusivity. The canteen's international menu for the week also proved a big hit, with Jerk chicken rice and beans, Pad Thai noodles and Coq au vin being among the highlights.
The lunchtime activities on offer also proved popular, in particular Japanese origami, French cheese tasting, Japanese calligraphy and Russian word games.
The Great International Bake Off
The standard of the Great International Bake Off, which took place on Wednesday 22nd, was incredible this year! We had a great variety of countries, flavours and styles from India to the Philippines, America to Uzbekistan, Denmark to Japan, and almost every corner of the world was represented. Our judges were:
Mr Elphick was head judge of Taste
Ms Chan (Head of DT) was head judge of Presentation
Mrs Meyer (Head of MFL) was head judge of Cultural Authenticity
As you'll see from the photo, it was a really difficult decision and the smell of the room brought many staff members to come and eye-up the bakes!
Thank you to everyone who took part!
Cultural Diversity Day
Friday's Cultural Diversity Day was the epitome of the week, with lessons having an international flavour to them and when students and staff wore authentic cultural dress and shared information and stories with their form about their heritage and what it means to them.
I saw such a wide range of dress from Ghanaian, to Indian, to Scottish, to German, to Nigerian, English and Chinese, and from my own Year 13 form I heard stories about Kosovan, Columbian, Indian, Scottish, Russian, Ghanaian and Albanian heritage. The respectful and inquisitive demeanour of everyone was so heart-warming and meaningful as we all learned more about each other's cultures and differences. Ultimately, however, what shone through was that although dress and traditions may differ, the similarities of pride, passion and respect for, country, language and heritage were unifying factors for us all.
What a day and what a week! Thank you to everyone for taking part and sharing your culture with us.
Mrs Meyer
Head of MFL
Click here to view the International Celebration Week photo album.