My Interview with Gareth Southgate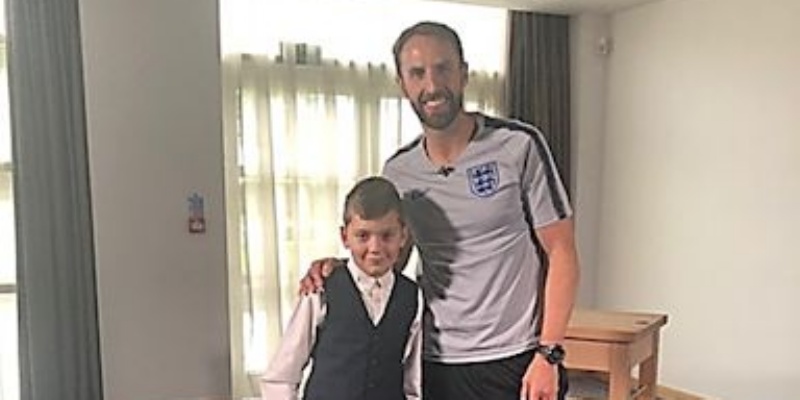 Sky Sports asked me to do an interview with Gareth Southgate for a program called Game Changers.
I drove to St Georges Park. When I got there I saw the trophies England's youth teams won last year. I didn't know this, but the England senior team got a trophy because all England's youth teams won a trophy. The man who showed us around told us to have a drink at Starbucks and we would see some of the England players. Soon after arriving there we saw Harry Kane, the England Captain. My dad saw Kieran Trippier and he signed a shirt he had given to me from the World Cup Semi Final in Russia. I was also lucky enough to meet Dele Alli, John Stones, Harry Maguire and Ruben Loftus-cheek.
It was then time to get changed and head to the set for filming, I read over the script and had a practice run with the producer before it was time to interview Gareth Southgate. After we had finished filming I spent about 20 minutes talking to Gareth who gave me some advice for both my school team and my Sunday league team. He also told me some funny jokes!
My interview with Gareth Southgate airs today (Thursday 11th October) and will then be shown all over the weekend across most of the Sky Sports channels. The first showing will be at 5pm today on Sky Sports Mix.
Alfie Wall, 7EAG